In the nearly 40 years between 1970 and 2008, it was reported that the global divorce rate had more than doubled – from 2.6 divorces for every 1,000 married people to 5.5.
When a person gets married, never in a million years would he or she think that they would become part of that statistic. 
Following Wuhan's COVID-19 lockdown early last year, when the city where the virus first emerged reopened, it did so to an increased rate of divorce. Some married couples treated the 70-day long quarantine as some sort of a renewed honeymoon as they were able to spend quality time together. 
But for other couples, being confined with their partners for over two months with nowhere to go was a nightmare.
"Before the outbreak, some couples rarely spent much time together. During the outbreak, arguments between couples on childcare, housework, cooking and grocery shopping was enough to increase tensions," said Zhang Fujian, director of the Wuhan Marriage and Family Committee.
In ASEAN member state Indonesia, a number of regions in the populous archipelago also witnessed an increase in divorce rates during the COVID-19 pandemic. Local media reported that the Soreang Religious Court in Bandung regency, West Java received more than 1,000 divorce requests in June 2020 alone – higher than the average 700 to 800 requests they previously received in a month.
"The number of divorces increases every year. Before, there were about 800 each day, but from 2017 to 2020 it increased to 1,170 every day, or 50 every hour," Euis Sunarti, chairwoman of the Indonesian Family Activist Association (GiGa Indonesia) explained to reporters last month.
The Indonesian family care association said that the situation is being exacerbated by the prolonged crisis caused by the pandemic.
Other than divorces, the health crisis has also caused a massive "break-up wave" in Malaysia, particularly in the capital city of Kuala Lumpur and its surrounding areas. According to SweetRing, an international dating application – 83 percent of their new users reported to have broken up with their partners and blamed long-distance separation amid the pandemic for their splits. 
'Corona Divorce'
Other parts of the world have also reported spikes in break-ups and divorces such as in the United States (US) and Japan. 
The term 'corona divorce' was also trending on Japanese social media sites back in 2020 as couples forced to stay home aired their grievances about the state of their marriages. According to media reports, Twitter was especially used as a forum for frustrated wives to rant about their "inconsiderate" or "demanding" husbands.
However, there are grimmer reasons behind some of these divorces. 
United Nations (UN) Women described the global and sudden upsurge of violence against women triggered by the coronavirus lockdown as a "shadow pandemic." During movement restrictions and lockdowns last year, many countries reported an increase in cases of domestic violence.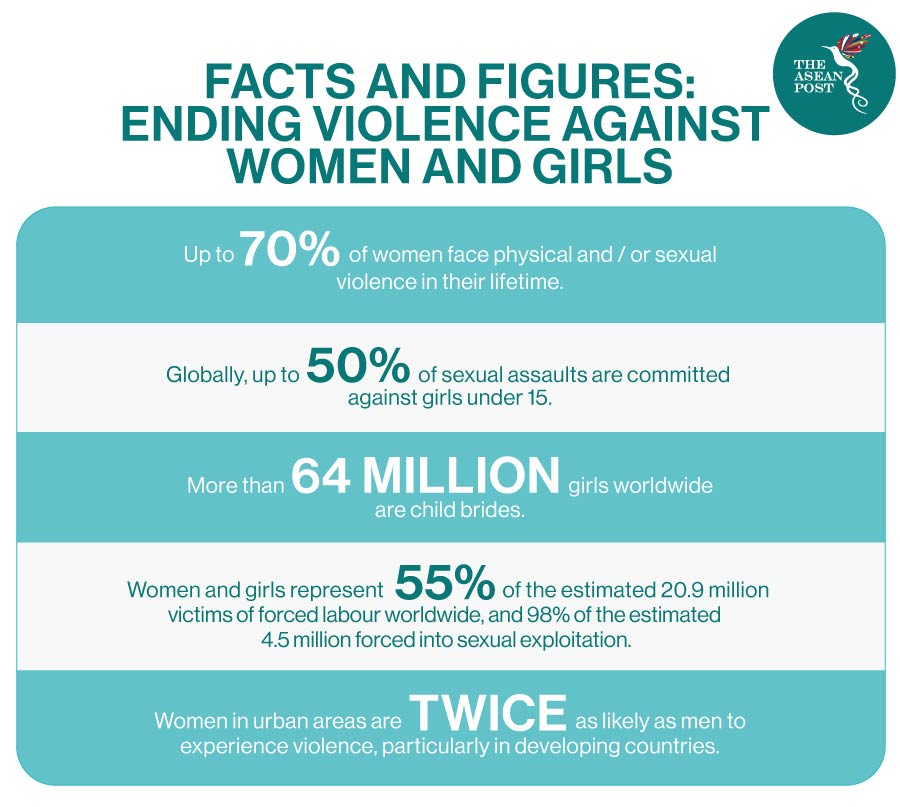 Joy Belmonte, the Mayor of Quezon City in the Philippines said that around 602 women, or an average of eight per day, were maltreated or raped across the country from 17 March to 23 May, 2020. She also added that the Quezon City's women and children's desk received at least 12 complaints of domestic abuse per week during the pandemic. Before the crisis, the number was around five.
Gustavo Gonzalez, UN Resident and Humanitarian Coordinator in the Philippines also said that "one of the most insidious consequences of the pandemic is the rise of gender-based violence (GBV). Children and adolescents, particularly girls, are confronted with violence and abuse, as a result of prolonged lockdowns."
According to GiGa Indonesia, about 80 percent of the aforementioned divorce cases were filed by wives who suffered domestic violence at the hands of their husbands.
Other than that, financial difficulties during the pandemic were also cited as among the main factors for break-ups and divorces. 
Millions of people have lost their jobs and sources of income due to COVID-19. A recent report by the International Labour Organisation (ILO) titled, 'Asia-Pacific Employment and Social Outlook 2020: Navigating the crisis towards a human-centred future of work', estimates that some 81 million jobs were wiped out in the region in 2020. 
Muharam Marzuki, a senior official at Indonesia's Religious Affairs Ministry urged families to strengthen ties and maintain harmony especially during tough times caused by the pandemic.
He added that "it has affected so many families, worsening their economic situation, which threatens marriages."
Related Articles: