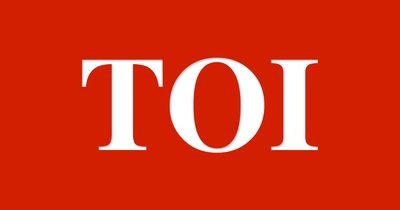 Ranchi: Marriage rituals and ceremonies have undergone significant changes owing to the Covid-19 pandemic.
Alok Kumar (name changed on request) tested positive for the novel coronavirus a day ahead of his marriage, which was scheduled for November 25. At first, the family was in two minds, whether to cancel the ceremony or to go ahead with it. Finally, it was decided that the groom and the bride will not sit together at the mandap, and the groom would briefly appear for the sindoor daan ceremony. The marriage was solemnized in the presence of a handful of guests and the groom remained isolated all through the wedding.
A health official with the state government, who was privy to the marriage, told TOI: "I believe it was smart decision to go ahead with the marriage. The families took necessary precautions to check the spread of the virus and also saved themselves from huge financial losses."
O P Singh, another resident whose son recently got married, said: "The wedding was deferred from January to May due to a death in the family but then the pandemic broke out and again the wedding got postponed. This time, the marriage was finally solemnized on November 24 in a simple way."
Owners of various banquet halls also admitted that things were quite different this time. "A lot of food was wasted because the number of guests in attendance was lower than the permissible number," Jitendra of Manya Palace said.
Instead of the usual photo and video shoots, some of the families even arranged for the wedding ceremony to be live-streamed so that elderly family members, who are vulnerable and cannot go to the wedding venue, can catch all the rituals from the confines of their homes. Sanjeev Sahay, a lawyer by profession, used his experience of attending online court hearings to live stream his niece's marriage on Zoom. "My mother is approaching 70 and we did not want to risk her health, so she attended the function online," he said.
FacebookTwitterLinkedinEMail