Lakers superstars LeBron James and Anthony Davis have performed at an elite level so far in the playoffs. It's rare to see two players of this caliber blending so well in just their first season together.
The key to success for LBJ and AD is not letting their egos get in between. The two stars recently shared their thoughts on their out of the world chemistry. Now head coach Frank Vogel has shared his thoughts on the relationship between his two best players.
"Yeah, I think that's just on those guys. That's the relationship those two guys have with one another. It really is within both of their personality, which is what makes this pairing so special, so unique, is they are two alphas, but they also have a make-the-right-play mindset, a selflessness to them, that is just a winning attribute.
"To have that when they look at each other and have that partnership where they are just pulling for each other, you know, and on the same page, trying to compete for this championship is really special."
Everything has been working well for the Lakers as of now. They hold a 2-0 lead in the NBA Finals after beating the Heat in Game 2 by a score of 124-114. The Lakers are just a few inches away from their 17th title.
One can sense the thirst to win it all in James and Davis in this postseason. Moreover, if the Heat do not regroup soon, it could be wraps for them in just four or five games.
Are the Lakers in a position to clean sweep the Heat?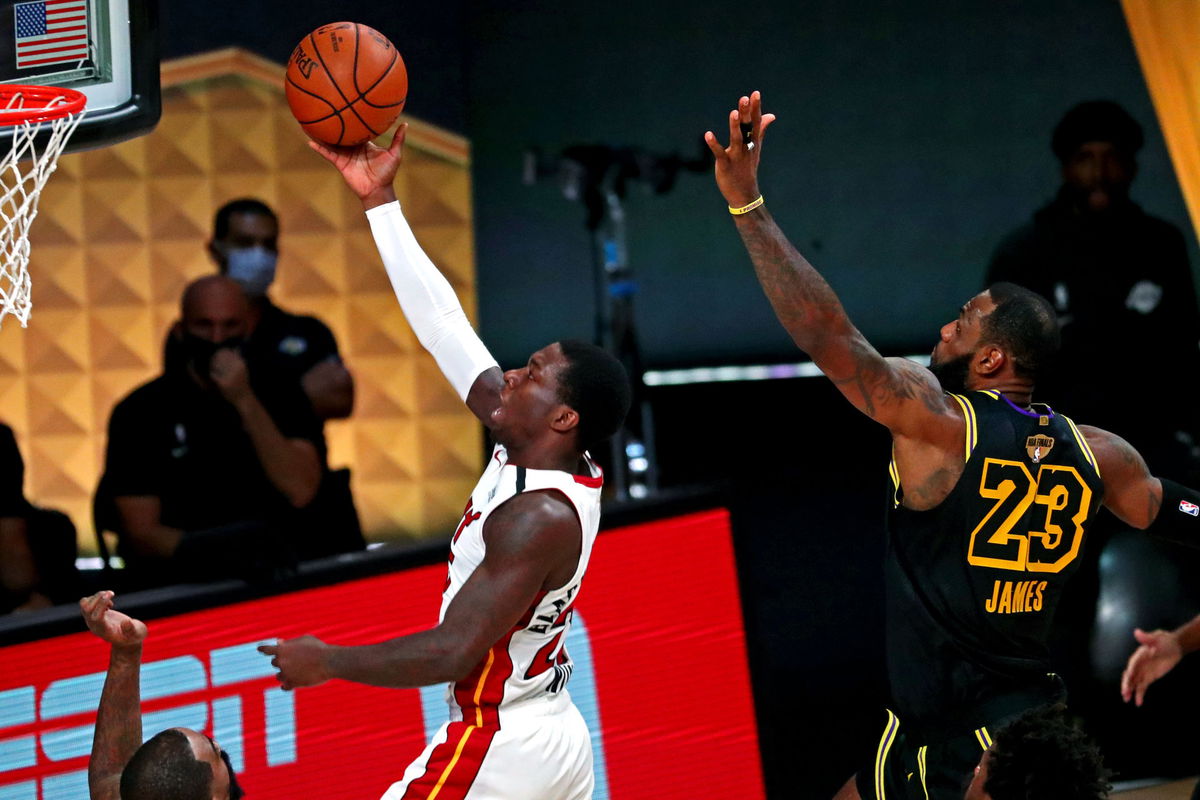 Being down 0-2 at the biggest stage can be demoralizing for any team. In addition, the Heat are missing two of their best players in Dragic and Adebayo courtesy of untimely injuries. They are running out of time to make a comeback in the series and it raises a question – Will the Lakers clean sweep them?
Looking at Game 2, both Anthony Davis and LeBron James took turns tormenting the Heat's defense. James. who finished the game with a near 33-point double, flaunting his incredible skills even at 35-years of age.
On the other hand, Davis was just unstoppable throughout the entire game as he dominated the Adebayo-less Heat and racked up 32 points. If the first two games are any indication, the Heat's chances for a comeback are slim at best.
But can they prevent an embarrassing clean sweep in the NBA finals or not? We'll get one step closer to finding that answer on Sunday night.